I LOVE chai tea! No... let me rephrase that... I'm addicted to chai tea :) So, I thought what better way to begin my Thanksgiving than with a Pumpkin Chai Tea Latte! It is warm, soothing, and delicious along side of a biscotti or two and v
oilà a perfect start to a perfect day :)
Mix a can of organic pumpkin puree, 1 tsp. pumpkin pie spice, 1/4 cup of raw agave, and 2 cups of chai tea in a medium sauce pan:
Steam organic vanilla soy milk until warm and foamy (it isn't necessary that you have a latte machine...)
I mixed one part pumpkin chai to one part steamed milk. You can add more agave if you like it sweeter (I like it sweet:) and there you have it! Enjoy!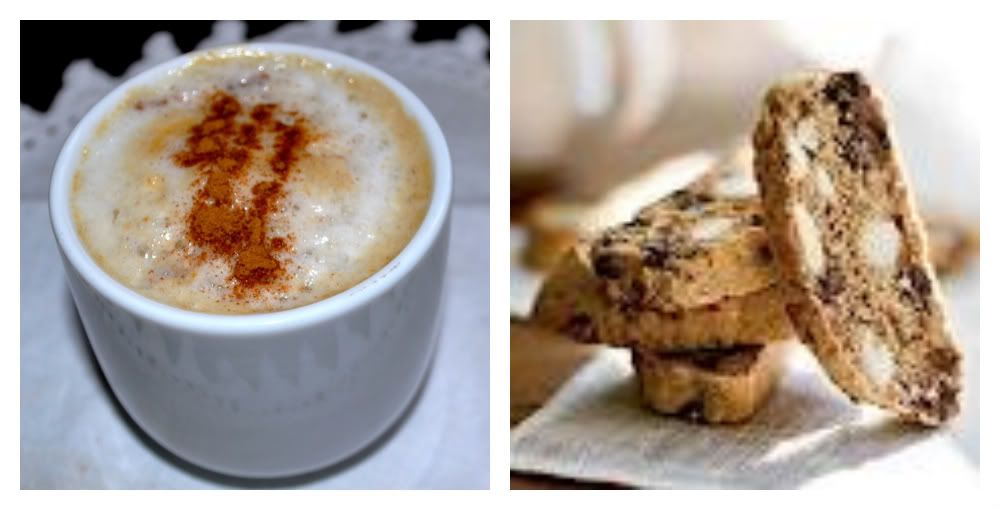 My wish to you is a very happy and safe Thanksgiving!